Looking to refresh your space? With interior design trends always changing, it can be overwhelming to pick the look and feel you want in your home – without it going out of style.
The information I'm sharing with you this month will help give your place new life with timeless interior design trends. These trends are easy to incorporate and can totally transform any room in your house. You'll find tips on how to expertly use lighting, decorative accents, greenery and more, plus, a method for rearranging furniture that takes the guesswork — and unnecessary heavy lifting — out of it. You'll love seeing how these small changes can impact your home in a big way.
Did you know that agents also use these tips when staging a home for sale? Give me a call if you want to talk over any of them, or if you want to know which of these design tricks help homes sell the quickest. Whether you're selling or staying put, we'll get your home picture perfect!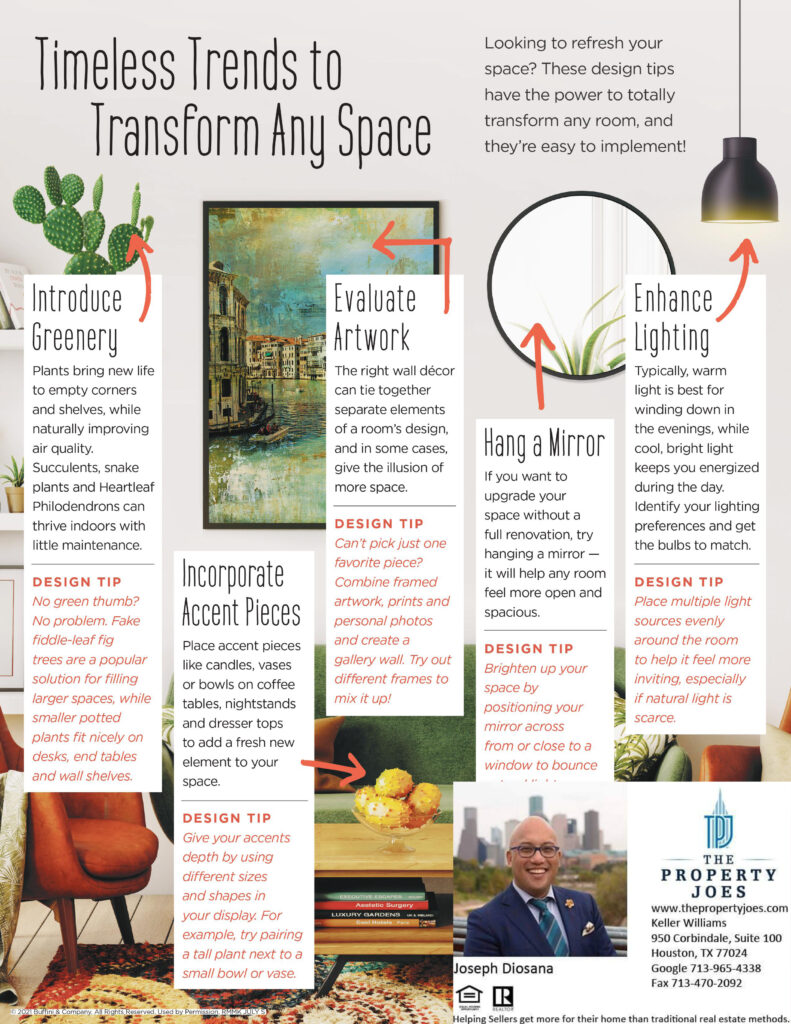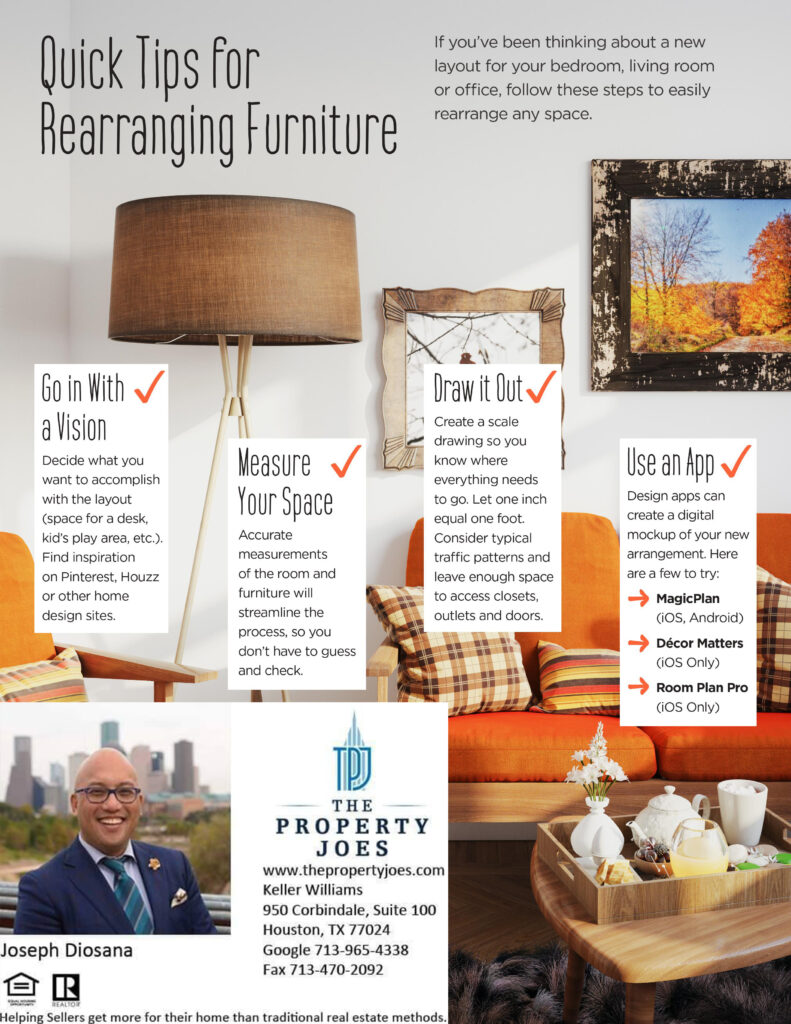 Tags: July2021, Newsletters