It's always smart to get a jump start on tax season! The earlier you start getting ready and organized, the less you'll have to stress about when you file.
This year, as in years past, there are a few changes to the tax policy that you'll want to be aware of when it's time to file your tax return. In this month's piece, you'll find a brief overview of the most important updates and changes, as well as some information on COVID-19 relief and its effect on your taxes. I've also shared a few tips on how to stress less when it comes to filing your taxes.
I'm also letting you know that since the production of this piece, the tax deadlines have changed. Please check IRS.gov for the most up-to-date information.
If you have any questions or need assistance with your taxes, give me a call. I can connect you to a trusted and skilled tax professional in my network. I'm here to help you get a head start on your taxes to make filing a breeze this spring!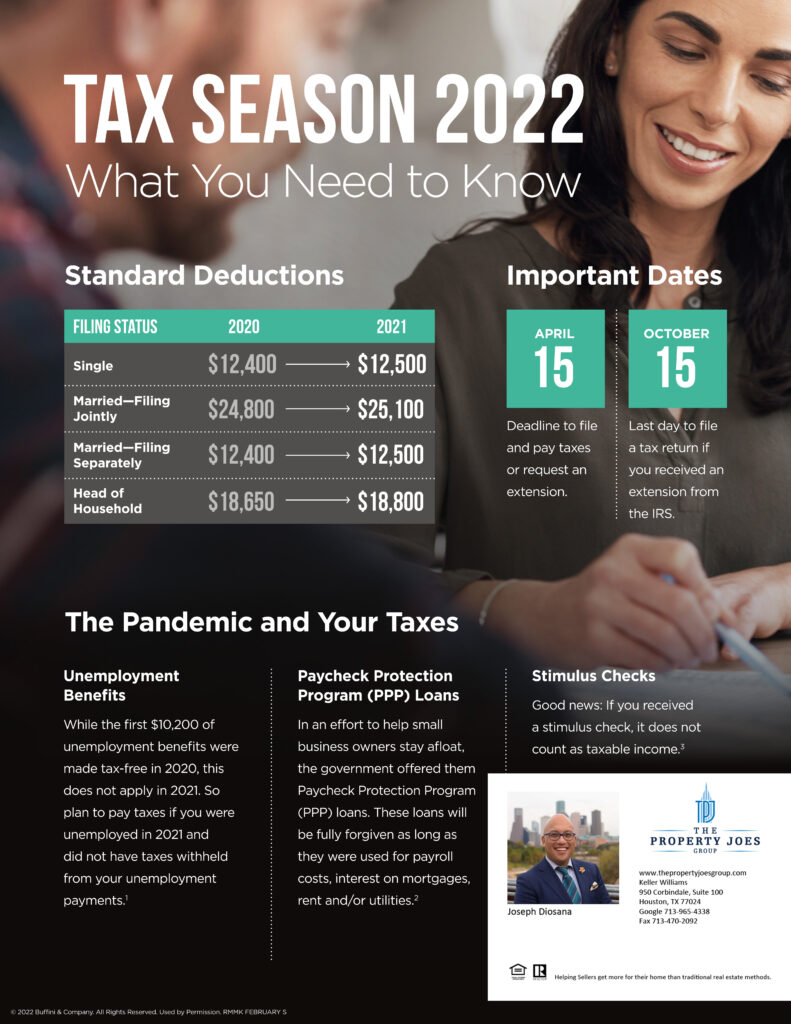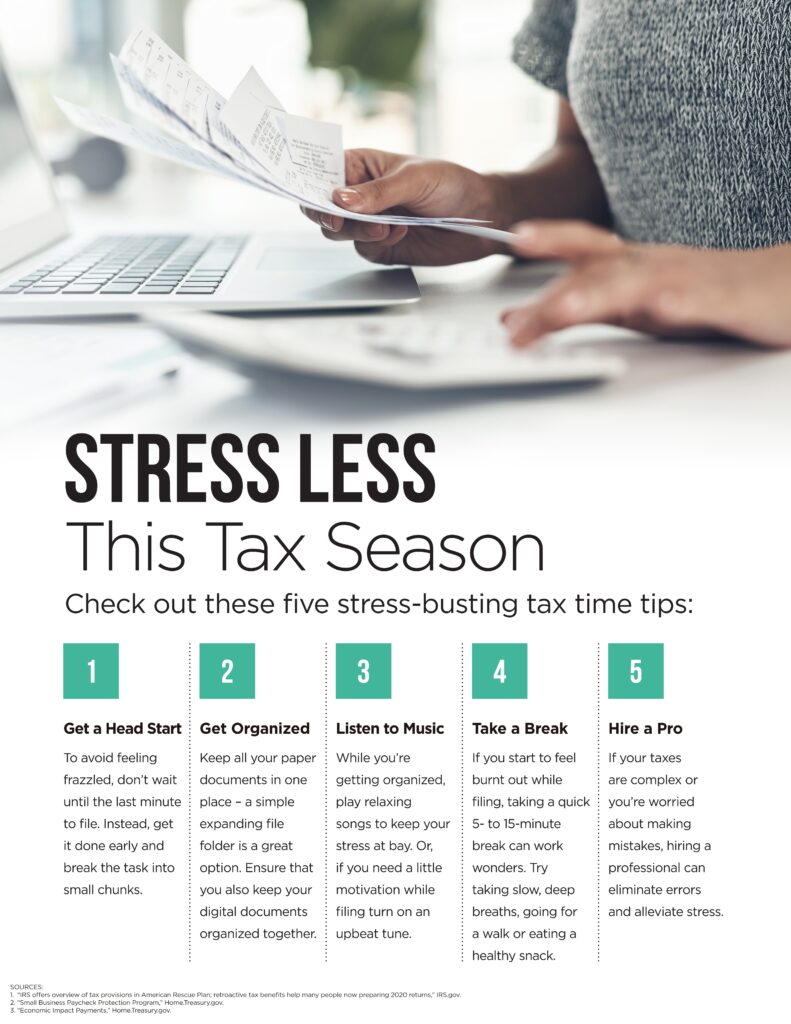 Tags: February2022, Newsletters