This past year was filled with twists and turns that no one could have predicted. It wasn't always easy, but now that we have entered into 2021, it's time to shift our focus toward a brighter future.
If the economic uncertainty of 2020 had you concerned, I'm here to bring some peace-of-mind for 2021 when it comes to the housing market. The information I'm sending this month provides a well-rounded snapshot of the real estate market today, while noting a few trends to watch as the year unfolds. I'm also including a short quiz to help you figure out if now is the right time for your family to make a move, especially if your needs have changed since last year.
I hope this piece provides you with clarity on the market, so you can better prepare for 2021. Don't hesitate to call me with any questions about the latest trends! Remember, real estate is still local — I'm happy to shed some light on how our area's market is looking this year.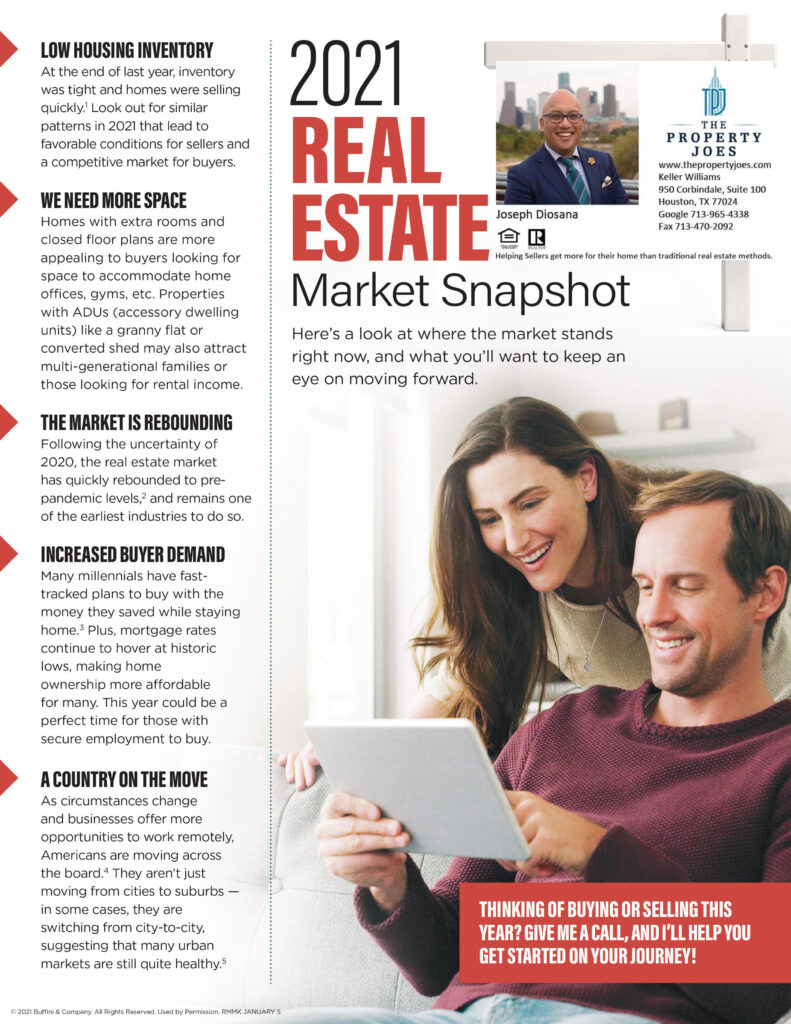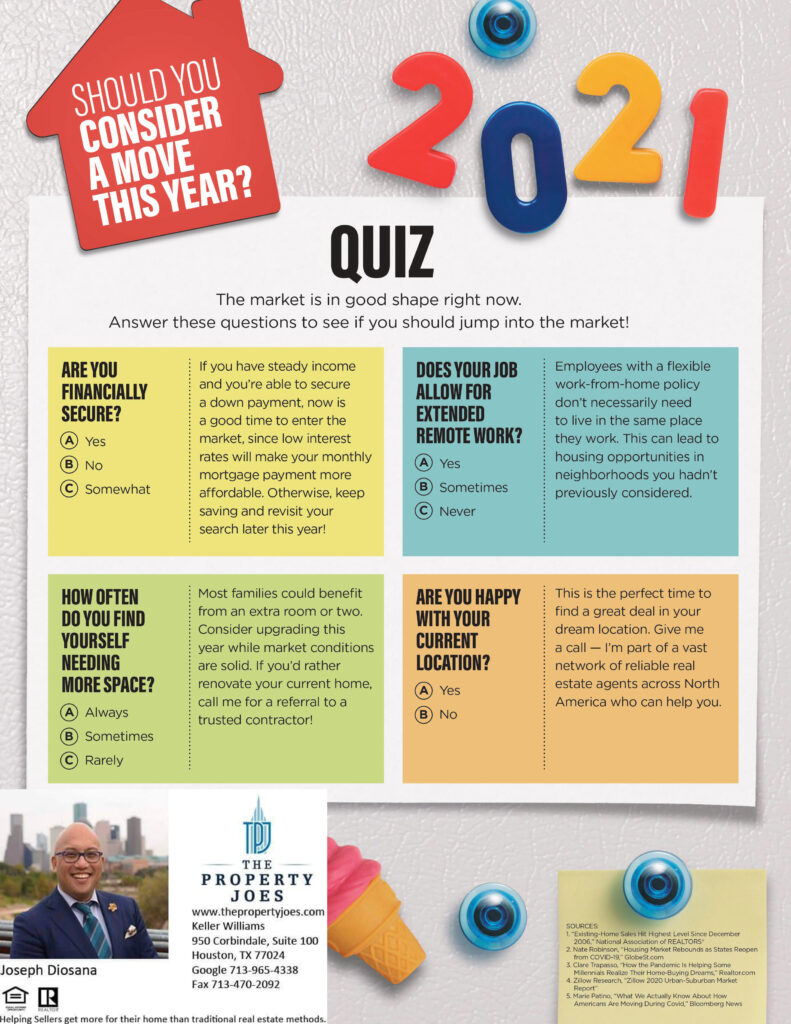 Tags: Jan2021, Newsletters